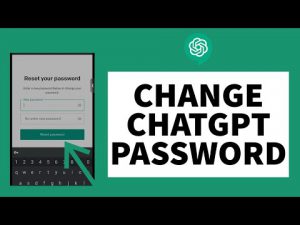 As technology continues to evolve, the importance of cybersecurity increases. It's essential to protect our digital assets, and one of the most basic yet critical ways to do so is by having a strong password. In this article, we will guide you through the simple and quick steps to change your ChatGPT and OpenAI password.
Step 1: Log in to Your Account
To change your password, you must first log in to your ChatGPT or OpenAI account. You will need to enter your current password to access your account.
Step 2: Go to Your Account Settings
Once you have logged in, go to your account settings. You can usually find this option by clicking on your profile picture or username.